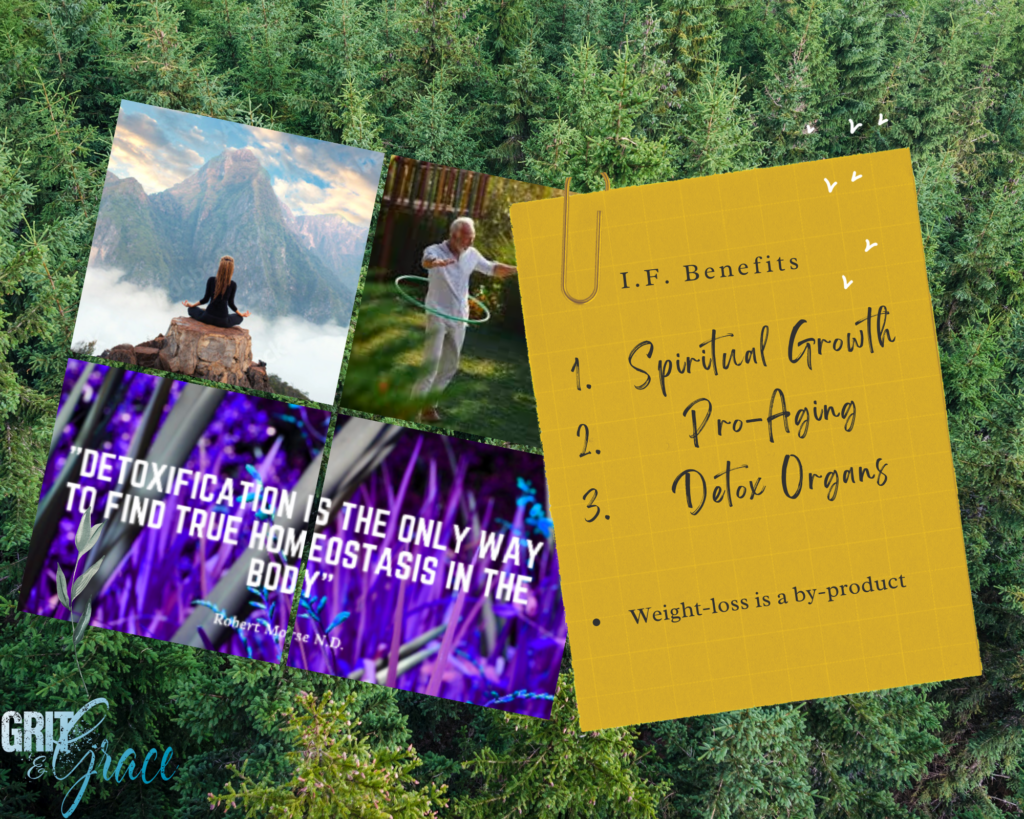 There are many reasons to make I.F. part of our lifestyle, but to keep it simple, here's the main reason:
IT OPTIMIZES OVERALL HEALTH AND WELL-BEING. PERIOD.

Grit & Grace
The Big 3:
SPIRITUAL GROWTH – increases awareness
PRO-AGING – balances cortisol / hormones / Insulin
DETOX ORGANS – organs detox themselves if we allow it – kidneys balance fluids, lungs cleanse themselves, colon cleanse, liver detoxes = body heals
Additional benefits for the Athlete in you:
Optimizes HGH – HGH declines w/age, osteoporosis can settle in. We can boost internally on our own without synthetic hormones – add weight training.
Improves Sport Performance
Lower Triglycerides High LDL
Below is a link to a blogpost on I.F. that I enjoyed. I found it to be informative (backed by science), safety conscious, and also holistic at it's core (holistic is the best medicine.) https://www.banyanbotanicals.com/info/blog-the-banyan-insight/details/how-to-fast-the-ayurvedic-way/